Anne Gordon
Anne is self taught with experience of acrylics and, since the pandemic, watercolours. She enjoys painting people and things she loves, is retired and enjoys the Scottish landscape and golf.
Christine Sparks
Christine Sparks is a singer/songwriter and visual artist from Renfrew. She works in a variety of mediums, painting how it feels to be human in a world so hungry for magic and mercy.
Danny Houston
Danny studied art at Glasgow School of Art, pottery and ceramics at Cardonald College and portraiture at Strathclyde University. He's a member of the RGI (Royal Glasgow Institute of Fine Arts), exhibited at People's Palace, Palace of Art, Glasgow Mitchell Library and Paisley Museum.
Dominika Magdalena
Dominika Magdalena is an award-winning international artist who creates powerful, channelled, quantum (energy) healing portraits. Each painting is being created while the artist is in a trance, and allows Divine Energy to run through her onto the canvas.
Fiona Webster
Fiona is an artist who enjoys experimenting using acrylic, oil and watercolour paints as well as working with mixed media and pen & ink. Most of her artwork is inspired by the Scottish coast and countryside, as well as trees, plants, wildlife, and even weeds.
Isobel Coleman
Isobel is a local artist who has been painting and selling work for many years. She is a past member of Paisley Artists and a member of three local art clubs. She works mainly in oils but has also used the mediums of watercolour, pastels and gauche.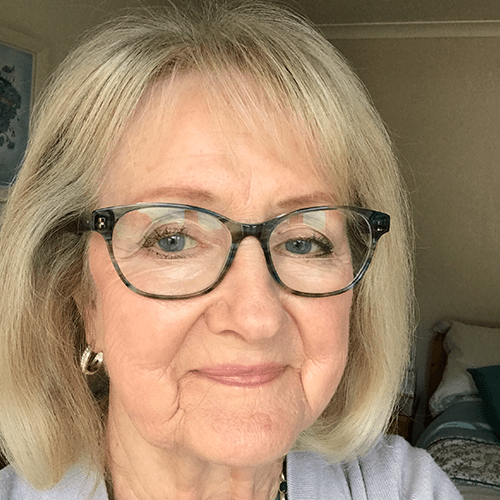 Jacqueline Taylor
Jacqueline enjoys painting in oils. She is now retired and began going to classes 15 years ago to improve techniques and do the thing she has always wanted to do. She loves painting landscapes, people and flowers, with a particular interest in light and colour.
Kirsten Ferguson
Kirsten is a local wildlife photographer and a practising artist/educator. She has a fine art degree in drawing and painting from Duncan of Jordanstone College of Art. Her photographic work has been featured on the BBC, STV and National Geographic.
Margaret Tomlinson
Margaret's work is influenced by everyday life. Her style and ideas change almost daily and subjects are varied with a focus on detail. She enjoy using nature to paint on, such as wood and rocks, making use of the environment around us. Margaret mainly draws in graphite and paints in acrylic.
Patricia Telfer
Patricia Telfer took up painting on retirement. She has painted in watercolour and acrylic but is currently using water-based oils. She enjoys painting landscapes and seascapes.
Phil Arbon
There is something about the ever changing lighting conditions, moods and colours of Scotland that inspires Phil. Even when the weather is dull there are often shafts of light from the sky creating luminous colours. All these things make him try to capture what he feels and then paint it with passion.
Sam Blue
Sam is a qualified art teacher. He has taught for a number of years in Renfrewshire schools. During the pandemic, Sam continued to paint and experimented with media after being inspired by woodland walks in the local area.